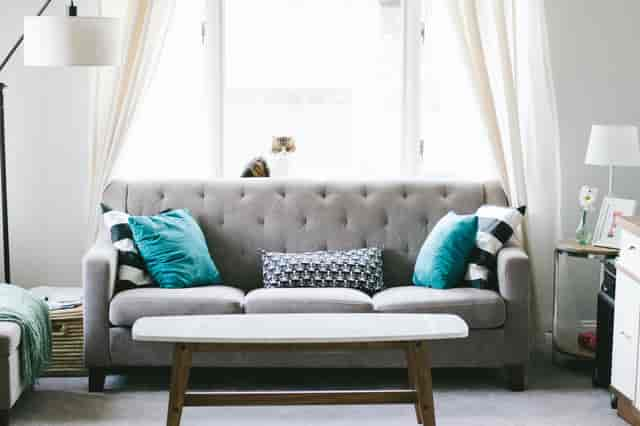 On Purpose Psyche
Welcome!
On Purpose Psyche isn't your average counseling practice. We are a co-op of over 20 therapists that provide specialized care with a wide range of service options. We strive to make mental healthcare relevant and accessible. Whether you are looking for a life coach, business coaching, outpatient treatment, or trauma-informed body wellness, we are the one-stop shop to wellness development. Our commitment to the community and our exceptional team allows us to provide the support necessary to prioritize and normalize mental healthcare in Wisconsin.
Getting Started
Research
Take some time to look through each therapist's profile to learn more about their approach to therapy, their specialties, and their payment options to see who might be a good fit.
Consult
After some of your initial questions have been answered from viewing therapists' profiles, reach out to schedule an initial phone or email consultation to share a bit about what's going on for you as well as to hear more about the specific therapist's style and approach to treatment.
Schedule
Once you feel confident that you've found a therapist who fits your needs, reach out to them through the methods provided to schedule your initial appointment. You don't need to know your treatment goals or diagnosis to start therapy - typically, we discover this together during your first couple of visits.
Feel Good
We truly feel that working with a therapist is much like buying a pair of shoes. It has to be a good fit in order to feel good! If you meet with a therapist who seemed to be a good fit initially, but it just doesn't click, call us to reschedule with another team member!
Reduced Cost and Free Therapy
Welcome to On Purpose Psyche. A community of therapists, coaches and other related wellness professionals providing services that Professionals at On Purpose Psyche support you in reaching out of your comfort zone and manifesting the life you've always wanted. You may have always felt like it's seemed out of reach, but happiness is possible. Change can be terrifying, but it can be so much easier when there's someone in your corner, helping you clear away the blocks that keep you from truly living your best life.
Our Story
On Purpose Psyche is a collection of mental health professionals who share a common goal of serving the Lake Country area. Founded initially by Monica Rodriguez, her dream has always been to provide a multitude of services to the community and help end the stigma surrounding mental health.

With its inception in 2017 On Purpose Psyche has grown exponentially. Adding a diverse population of practitioners to the therapeutic team now totaling over 20 professionals. Offering a wide range of service options to the community, clients can participate in: individual counseling, couples counseling, family therapy, art therapy, yoga therapy, play therapy, children's social skills groups, business coaching, brainspotting, and much more!

As a training facility, On Purpose Psyche not only facilitates the education of counselors in training, but we also provide free therapy for community members who are experiencing financial hardship or have insurance policies that create barriers for treatment. On Purpose Psyche is fiercely dedicated to community involvement and strives to provide an accessible and customized therapeutic experience to fit each individual's needs.
Our Mission
Healing community with community.

We strive to encourage and actively support growth and positive individual choices so that women, men, children, and families can live full rich lives within their community. We strongly believe that all services should be flexible and individualized, giving each person the opportunity to pursue their goals and reach their full potential.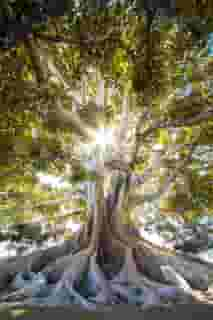 Our Core Values
Serving the Community:
We are dedicated to healing community with community. All of the professionals at On Purpose Psyche believe our priority is serving the community and its needs in an accessible and compassionate manner.

Compassion:
We take pride in competent and compassionate care, whether it is with our clients, the community or with ourselves and our families.

Consciousness of Differences:
We appreciate and celebrate the differences that exist between all human beings. We are committed to embracing and promoting the uniqueness of every individual in our community.

Integrity and Professionalism: 
We are committed to holding ourselves to our highest ethical standards of practice and are consistently striving to exceed professional expectations while providing high-quality care. 

Advocacy of Human Rights: 
We envision and work towards creating a world where all community members can live with dignity, respect, and equality. We are committed to supporting and actively involving ourselves in the transformation and eliminating inequality, disrespect, and condemnation. 

Collaboration:
We are committed to collaboration both in the therapy room and in the mental health field in general. We are committed to working congruently with other members of the mental health field and other related professions to support the community's greater good.

De-Stigmatization of Mental Health: 
We strive to facilitate a culture that promotes constant personal development in our mental health and the health of our clients, which requires normalizing the topics and conversation surrounding mental health.

Being Visionaries:
We know the potential for community wellness, and we are committed to being a force of positive change and healing in the world. We are committed to revolutionizing the mental health field and fighting to end the stigma surrounding mental health care through innovative approaches and community partnerships.

Intention/Purpose:
We are committed to being intentional and purposeful regarding our personal work and our work with our clients. Being "on purpose" is a staple in who we are as a team.
"What lies behind you and what lies in front of you, pales in comparison to what lies inside of you." 

- Ralph Waldo Emerson
Grow your practice with OPP
On Purpose Psyche believes therapists should be empowered to run their practice the way they want to. On Purpose Psyche equips therapists with tools and resources to make running their business easier and less complicated. Therapists at OPP don't work for us, we work for them.
Find a Therapist Now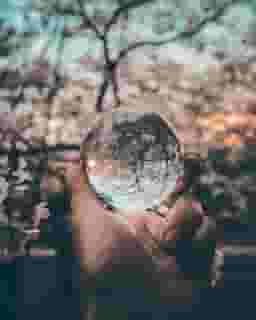 How We'll Help
The counselors at On Purpose Psyche support you in reaching out of your comfort zone and manifesting the life you've always wanted. You may have always felt like it's seemed out of reach, but wellness and happiness is possible. Change can be really scary, but it can be so much easier when there's someone in your corner helping you clear away the blocks that keep you from truly living your best life. (Find A Therapist Now Button)
Accepted Insurances
Aetna
All Savers Insurance
Auxiant
BCBS (Some)
Cigna
Humana
Medicaid
The Alliance
Tricare
UMR
United Health Care
United Health Care Community
WEA
WPS