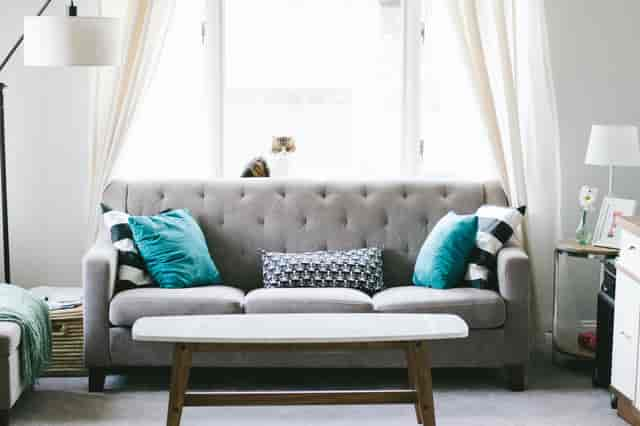 Groups & Classes
Kids Groups
Confidence Club is a social skills group for kids preschool to middle school age. This is a place for kids to come together to learn and integrate the skills necessary for positive development. This group provides a fun and engaging environment where children can practice emotional regulation, socialize with their peers, gain social and conversational skills, increase their confidence, and build friendships. Weekly topics include (but not limited to!): self-control, anger management, mindfulness, coping mechanisms, positive body image, health and nutrition, and more!
Does your child crave sensory seeking activities? Does your child enjoy continuous movement? As a Sensory Superstar, kiddos will enjoy the fun and challenging activities designed to improve and develop automatic and appropriate responses to environmental experiences so that they can improve function in their daily lives. Benefits of becoming a Sensory Superstar: Build strength, coordination, balance, increased agility, and postural control skills. Build safety awareness and direction following. Help children identify arousal and the tools to help regulate.
Adolescent Groups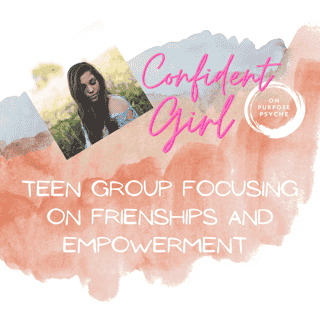 Confident Girl is a group designated to build empowerment, self-esteem, friendships, and much more. This social and developmental group will focus on embracing uniqueness, positive self-talk, and navigating through the complexities of being a girl. Confident Girl is structured to facilitate dialogue and personal growth among like-minded peers with a therapeutic foundation.

Next group will be held Mondays at 5:00 starting on September 21st
DBT Groups
Life is full of challenges, and it's difficult to manage them all. Sometimes we become reactive to our stressors, and it puts a strain on our relationships. We know that something has to change, but we don't know where to begin. Our DBT group can help you make some changes to manage life on life's terms. 

Dialectical behavioral therapy is a form of cognitive behavioral therapy that can be helpful for those who are struggling to manage strong emotions. The four modules that we will focus on in this group are mindfulness, emotional regulation, distress tolerance, and interpersonal effectiveness. These modules will teach you coping skills to manage strong emotions, ways to improve your communication, and more!
Do you have experience with DBT skills? Have you already learned the steps to utilize mindfulness, emotion regulation, distress tolerance, and interpersonal effectiveness? We all have situations come up where we wish we would've handled them differently, but we don't. Why not? This group can help you identify barriers and challenges to implementing these DBT skills into your everyday life!
Substance Abuse Groups
This is a support group for individuals who are in or almost in the process of recovery. Being in recovery is a lifestyle change that has daily challenges. This group's intentions are for support, offer connections, and to share. Recovery in Motion helps individuals by connecting with others going through the same life changes of process urges, emotional uncertainty, and support to maintain sobriety/being clean. Recovery in Motion provides a non-judgmental and encouraging environment so you don't have to do this alone.
Recovery One Step at a Time
This group focus is for individuals who are questioning whether they are abusing a substance or someone who has found themselves with legal consequences with substance abuse and is looking for support. This is a non-judgmental, supportive group where clients are open to share experiences, to gain knowledge and supportive resources. Connection is one of the main support a person needs when they question if they are abusing substances. Individuals attending Recovery One Step at a Time will find the support, encouragement, and acceptance they desire.
Eating Disorder Groups
Eat, Drink, and be Mindful
Would you like to find a balanced relationship with food, eating and your body? Would you like to end your struggles with mindless eating and start savoring food with intention and joy? Then this group is for you! This is a 13 week group that explores the issues around eating, weight and appearance in a supportive and caring environment.
Eating Disorder Support Group
Chefs in training is a group designed for kids who present with picky eating and/or decreased overall food intake. The group is intended to provide empowerment, support, education, and practice for the child and caregiver. Each session will target a variety of domains that impact feeding success. Groups will focus on: 

- Sensory and motor components of feeding
- Facilitating a positive child-led experience
- Food Preparation and exploration
- Facilitating appropriate feeding environment
OCD Groups
Obsessive compulsive disorder and other anxiety disorders can quickly take control of your life. They take away the joys in your life due to immense fear. Does this sound familiar?
In this group, we will use cognitive behavioral therapy and exposure response prevention. You will learn techniques and skills to help you challenge your fears, challenge your thoughts, and learn healthy ways to cope with the anxiety. This group may be the first step to getting your life back. Contact us now for more information!
Trauma and PTSD Support Groups
Life & Hope after Trauma - A Support Group for Survivors
This group focus is for individuals to feel safe and connected with others who have encountered trauma in their lives. Group support and safety offers individuals a place to share and feel accepted, so that they can process the trauma. Individuals who have survived trauma, need support and understanding. Survivors have strength and wisdom, as they have survived. Feel free to come and share with others your survival story.
Beyond the Battle for First Responders: When the Helper needs Help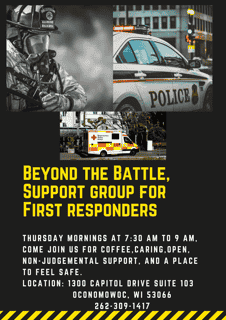 First responders deal with tragedy, stress, trauma, and uncertainty each day they are at work. This group is intended for individuals to come and share their stories in a safe, nonjudgmental environment that will not impact them their place of employment. This group is a place to find support, encouragement, empathy, understanding, and support.