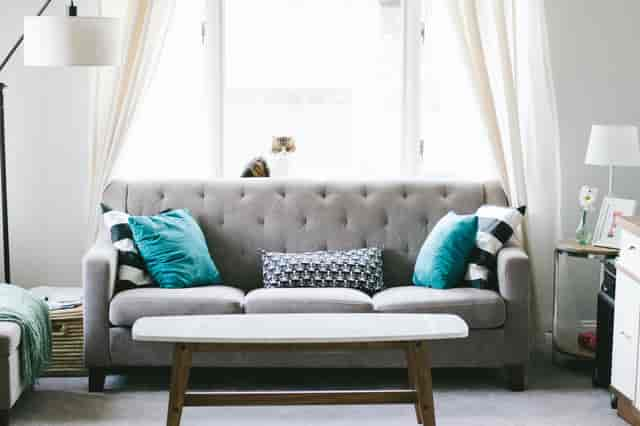 Groups & Classes
Adolescent Groups
Confident Girl is a group designated to build empowerment, self-esteem, friendships, and much more. This social and developmental group will focus on embracing uniqueness, positive self-talk, and navigating through the complexities of being a girl. Confident Girl is structured to facilitate dialogue and personal growth among like-minded peers with a therapeutic foundation.

Next group will be held Mondays at 5:00 starting on September 21st
Substance Abuse Groups
This is a support group for individuals who are in or almost in the process of recovery. Being in recovery is a lifestyle change that has daily challenges. This group's intentions are for support, offer connections, and to share. Recovery in Motion helps individuals by connecting with others going through the same life changes of process urges, emotional uncertainty, and support to maintain sobriety/being clean. Recovery in Motion provides a non-judgmental and encouraging environment so you don't have to do this alone.
Recovery One Step at a Time
This group focus is for individuals who are questioning whether they are abusing a substance or someone who has found themselves with legal consequences with substance abuse and is looking for support. This is a non-judgmental, supportive group where clients are open to share experiences, to gain knowledge and supportive resources. Connection is one of the main support a person needs when they question if they are abusing substances. Individuals attending Recovery One Step at a Time will find the support, encouragement, and acceptance they desire.
Eating Disorder Groups
Eat, Drink, and be Mindful
Would you like to find a balanced relationship with food, eating and your body? Would you like to end your struggles with mindless eating and start savoring food with intention and joy? Then this group is for you! This is a 13 week group that explores the issues around eating, weight and appearance in a supportive and caring environment.
Eating Disorder Support Group
Chefs in training is a group designed for kids who present with picky eating and/or decreased overall food intake. The group is intended to provide empowerment, support, education, and practice for the child and caregiver. Each session will target a variety of domains that impact feeding success. Groups will focus on: 

- Sensory and motor components of feeding
- Facilitating a positive child-led experience
- Food Preparation and exploration
- Facilitating appropriate feeding environment
Parenting Groups
Life as a new mom is an adjustment that is often hectic and emotional. Maternal mental health is so important and isn't talked about enough! After pregnancy, much of the focus is on the baby, our group provides a place for you to recognize you're important too and so is your mental health.

This 8-week group provides a place to come together, share experiences and support one another in the journey of becoming a mom. We will be open, authentic, and help make the transition easier by creating a safe place for moms to simply be themselves and discuss all things motherhood consists of; challenges, fears and joys! Email us today for more information.
OCD Groups
Obsessive compulsive disorder and other anxiety disorders can quickly take control of your life. They take away the joys in your life due to immense fear. Does this sound familiar?
In this group, we will use cognitive behavioral therapy and exposure response prevention. You will learn techniques and skills to help you challenge your fears, challenge your thoughts, and learn healthy ways to cope with the anxiety. This group may be the first step to getting your life back. Contact us now for more information!
Trauma and PTSD Support Groups
Life & Hope after Trauma - A Support Group for Survivors
This group focus is for individuals to feel safe and connected with others who have encountered trauma in their lives. Group support and safety offers individuals a place to share and feel accepted, so that they can process the trauma. Individuals who have survived trauma, need support and understanding. Survivors have strength and wisdom, as they have survived. Feel free to come and share with others your survival story.
Beyond the Battle for First Responders: When the Helper needs Help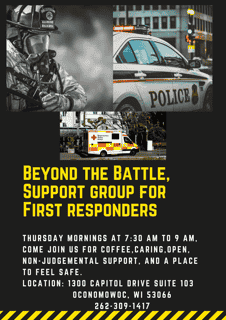 First responders deal with tragedy, stress, trauma, and uncertainty each day they are at work. This group is intended for individuals to come and share their stories in a safe, nonjudgmental environment that will not impact them their place of employment. This group is a place to find support, encouragement, empathy, understanding, and support.
Healing From Hidden Abuse
Not all wounds are visible. Hidden abuse leaves no bruises. It happens in the spoken and unspoken experiences of a relationship, with a family member, a spouse, a colleague or a friendship. There are no broken bones or holes in the walls. The bruises and the pain are held tightly within the person.

This is an 8-week support group for individuals in the process of healing from relationships which have involved emotional abuse. You or maybe someone you know may have been in a relationship with a person that exhibits traits of a personality disorder. Maybe you have felt confused or like you're going crazy. Maybe for a long time, you have known that something wasn't quite right in the relationship with this person but you couldn't quite put your finger on it. Finding people who understand what you have been going through is essential to the healing process.

In this group, we will cover a variety of topics including boundaries, codependency, spotting an unhealthy relationship, and more. I will provide you with helpful resources for dealing with the Narcissist or emotional abuser and for your journey through recovery. 

For more information or to sign up for the next group please click the email link below.